Welcome to the Scarlet Hollow Wiki!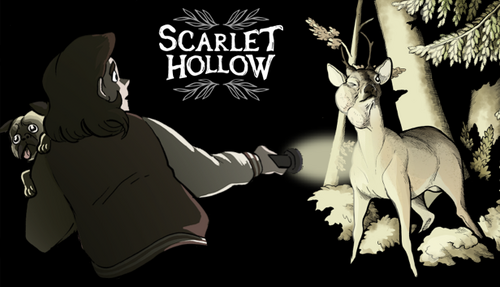 Warning: This wiki contains spoilers.
From award-winning graphic novelist Abby Howard, Scarlet Hollow is a horror visual novel and adventure game where your choices deeply matter. Hand-drawn backgrounds and sprites work together with a complex relationship system to bring to life an immersive world of charming (and terrifying) characters. Who lives, who dies, and the fate of an entire town rests on your shoulders.
The following is a list of specific content warnings for Scarlet Hollow. Direct spoilers will be avoided, but if you wish avoid general spoilers for the game's content, scroll at your own risk.

Click to view Content Warnings
Realistic Gore; death; dead, dying and injured animals; children in peril; child death; claustrophobia; emetophobia/vomiting; disturbing imagery and situations
Need help building out this community?
You can also be part of the larger Fandom family of communities. Visit Fandom's Community Central!